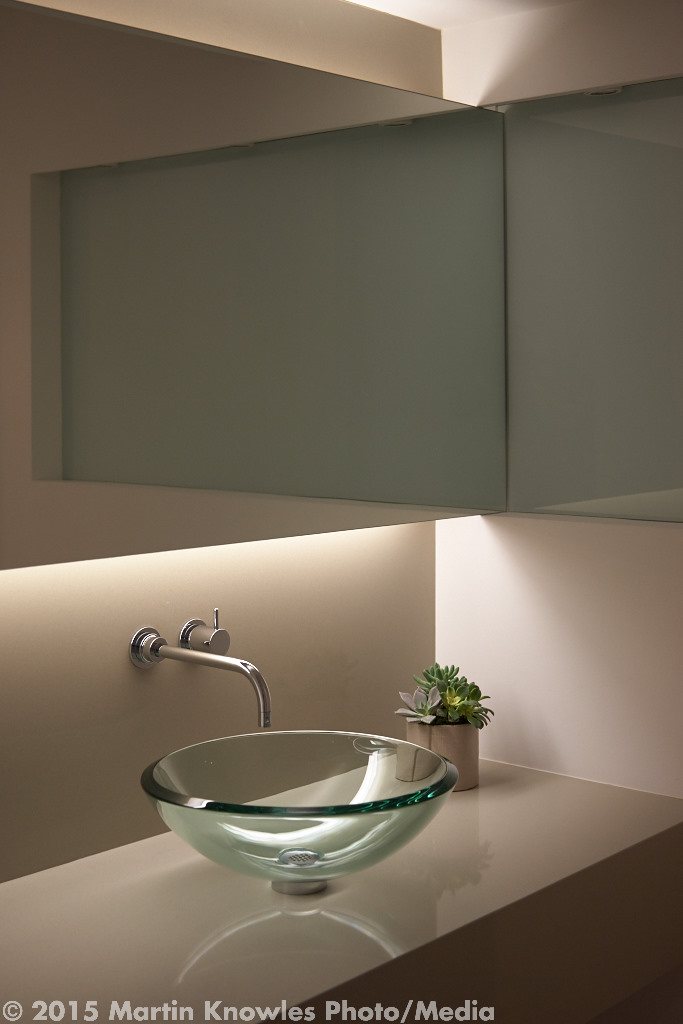 This year, I'm finally doing Palm Springs Modernism Week. I've been desparately wanting to go for the last couple of years after local architect Don Luxton told me about it, and this year I got myself on the mailing list early enough to be able to get tickets for some of the interior tours--which, as everyone who's a fan of midcentury modernism knows, is where most of the juicy architectural and design goodness is. I have a full schedule ahead, but I got off to a great start today with the opening Signature Tour, which featured a number of marvellous places, including a "bonus house" next to one of the tour houses. The "bonus house" wasn't officially on tour, but it was for sale, and an enterprising local realtor took the opportunity to get a lot of design enthusiasts through their meticulously staged listing, and probably sell it faster. (Local realtors, take note, if you have a place that's on the route of a self-guided house tour). Highlights:
Experiencing Donald Wexler's (former) family home, largely from the outside. Almost all of the bedrooms, and the terrific master ensuite, were closed to tours from the inside. But wait! There isn't a single curtain in the place, there's glass all over, and there's a pathway along the outside. So, you can experience the place as an architectural vitrine. This place admittedly would have been just great in the evening. (In fact, that's when Julius Shulman and Jurgen Nogai photographed it. I'll have to go look at the 'Julius Shulman, The Last Decade' book on my bookcase when I get home and see if it's there).
The working 70's era built-in toaster and built-in Brewmatic at a Lawrence Lapham house (which featured nary a right angle in the entire place). I've yet to see a built-in toaster in a new place, but the Brewmatic is one of the progenitors of having a built-in espresso machine, which Miele and others make (and I've photographed in a number of new houses).
The William Kreisel "Pod House". The whole master bedroom, closet, and ensuite double bathroom was something else...and the peek-a-boo sight lines and level changes through the place separated spaces in a very clever way. Not a house I'd want to live in, but it was certainly fun to wander through.
The first Krisel house in Twin Palms, affectionately renovated by its current owner. Sadly, said owner didn't allow interior photography, so I couldn't shoot the master bedroom and ensuite, which were one of the major highlights of the place.
As Joe McNally would say, 'more tk'. There are enough events, tours, walks, and other goodness that even if I had unlimited budget (or media accreditation), I'd likely still end up with a bad case of FOMO.